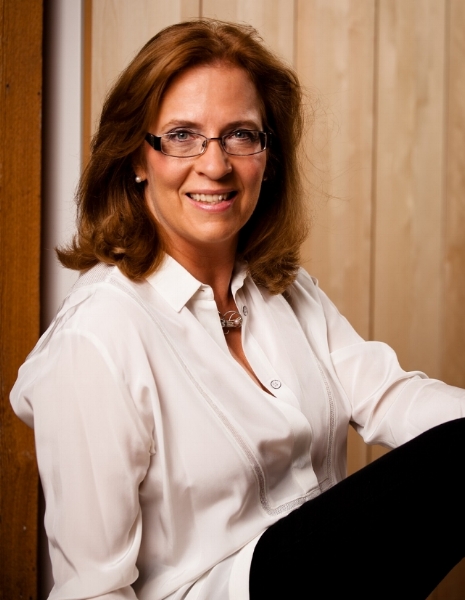 "I am captivated by the way jewelry conveys the distinct character of the wearer. And because of that, my jewelry is designed with the hope that the unique woman who buys it will wear it as a talisman; and as an expression of her own uniqueness - allowing her to feel strong and beautiful and declaring herself to be "a woman of substance".
Martha Seely designs jewelry with a contemporary sensibility inspired by the incredible universe in which we live, using the oldest traditions of jewelry making combined with the newest technologies to create chic jewelry that does not follow trends, but starts them.
Martha Seely earned her MFA in Costume Design from Carnegie Mellon University and launched her design career. She spent many years as a costume designer and wardrobe stylist for theater, film and television.
After years of creating clothes for commercials, television shows and independent movies, she wanted to express herself with designs for no other reason than to create something beautiful. She turned her talents to something more intimate than outerwear- accessories. This time, her unique designs were from the heart, not just for the commercial project for which she was hired.
Her work in jewelry and metal evolved through training begun in 2007. She studied with master jewelers. But her design vision kept driving her forward and she decided to try CAD (computer-aided design) to help her fulfill her goals.
Since 2012 Martha's work has been sold in galleries and retail venues. In 2016, she was chosen as a rising star at the JCK Las Vegas Show. Her jewelry continues to win awards and accolades from the jewelry fashion press.
The Martha Seely jewelry collection is a personal reflection of Martha's heritage, her experiences along the way and what she desires for the future.
Designed with a distinct sensibility of Scandinavia -her family heritage -with clean lines and minimal forms that are often understated and always contemporary and chic. Martha pays tribute to the incredible universe in which we live – and seeks to take everyone who is interested with her on personal exploration into the planets, stars, nebulae and windswept cirrus clouds.
Jewelry captivates Martha because it conveys the distinct character of the wearer. Each person brings who she is to Martha's jewelry. Because of this, it is her hope that the woman who owns her jewelry will wear it as a talisman and as an expression of her own uniqueness. Martha desires to make the wearer feel put together, strong and beautiful.
Maintaining and protecting our beautiful world and the people living in it is important to Martha. Her jewelry is hand made in the USA by skilled artisans from recycled metals and ethically sourced, magnificent jewels from around the world.