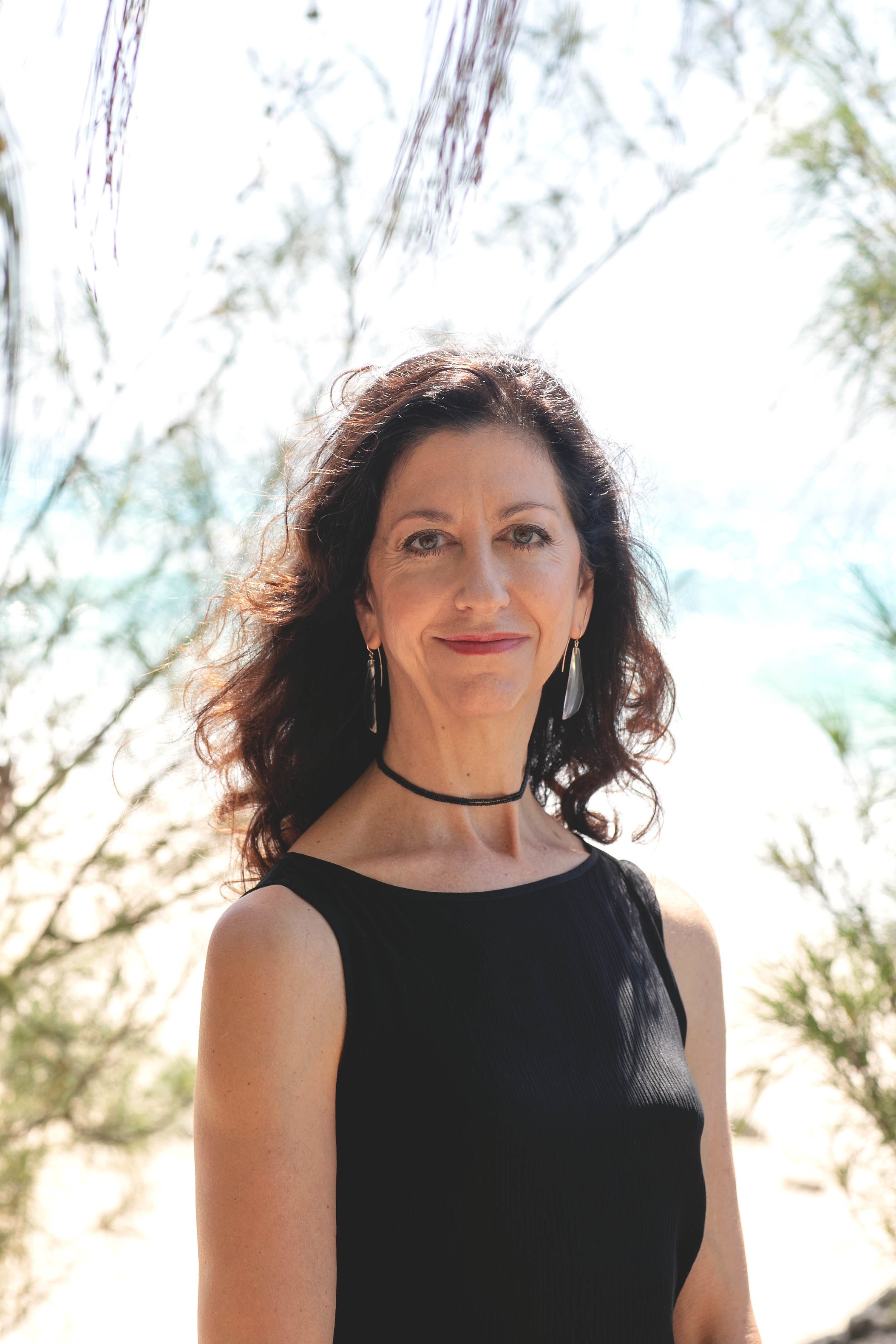 "My jewelry beckons to be worn and combines an understated elegance with a modern sensibility and understanding. The gemstones I feature in my work, whether for love, balance or courage, will hopefully make an impact on the wearer and have timeless appeal."
Elisa Stubbs- Airy Heights Design
Artist and designer, Elisa Stubbs combines sophisticated, minimalist style with quality stones and craftsmanship to produce unique and powerful jewelry for the mind, body and soul. All her work is designed and meticulously handcrafted in Bermuda.
Fascinated by crystals since she was a little girl, some of Elisa's fondest memories included scouring her parent's property in upstate New York and making discoveries of sparkling garnet and quartz stones.
Although her desire was to pursue study in the field of geology , she graduated from college with a B.A. in psychology and business-economics minor. While studying abroad in London, she met her future Bermudian husband and has been living in Bermuda for nearly 30 years. With no formal training as a jewelry designer, she credits her parents for inheriting her creative genes, as they are both talented and creative individuals.
The lure of the gemstone remained with her and after working with local kinesthesiologists for personal reasons, she became interested in their metaphysical properties. She started creating simplistic jewelry in 2005 with an emphasis on the benefits and healing qualities of the stones in each piece, as a creative hobby while raising three young children. Gears shifted again in 2010 when a mutual friend introduced her to a local goldsmith who would allow her evolving designs to come to fruition. The resulting work is a fusion of creative design and fine technical mastery of a honed craft.
Airy Heights collections predominately feature stones, whether used as bubbles or dewdrops on cast sea fans and leaves or as the main feature set cleanly in metal. Inspired by the natural beauty of Bermuda, local shells and plants are natural muses for her creations. All of the gemstones and crystals used in her designs are personally sourced and her selection process is a straightforward one based on the natural wonders this earth holds and highlighting its organic beauty.
Due to uniqueness of stones, many designs are one of a kind. Sketches are either carved in wax or forged directly with a Bermudian goldsmith, with whom she works hand in hand. All Airy Heights designs are made by hand and nothing is mass produced.
A firm believer in the power of crystals , every piece sold is accompanied with an attribution card explaining its benefits. While most clients are drawn to Airy Heights jewelry for the visual appeal, many are still intrigued by the beneficial qualities of the stones they have selected.